Writer Bud Willis wins Major Literary Award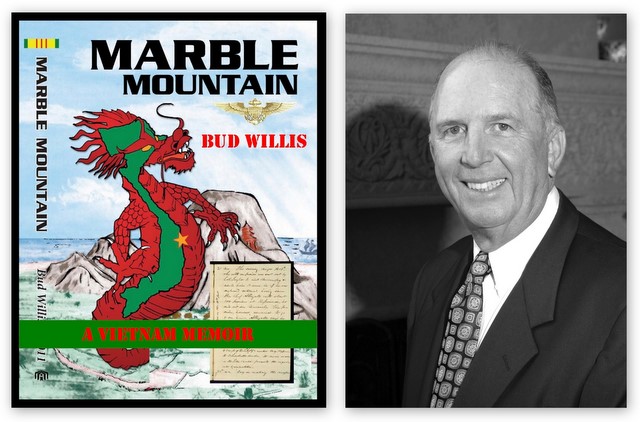 Mr. Willis is the husband of the former Lee Barnes of Columbia, KY, and the son-in-law of Charles and Barbara Barnes of Columbia. The author is well known in literary circles of Adair County.
---
Click on headline for full story, link to booksigning story w/photo(s)

By Sue Freeman Culverhouse
The name Bud Willis isn't exactly a household word in spite of the fact that he is to accept the 2012 Distinguished Arts and Humanities Medal for Literary Arts in Memphis on November 9. This honor was formerly bestowed on John Grisham, Eudora Welty, Shelby Foote and other luminaries in the world of literature.
Many area residents know Bud's wife, Lee Barnes Willis, a native of Columbia. Lee is now the real estate broker for The Willis Group, LLC, in Naples, Florida, where Bud and she have lived since 2003.
A graduate of Tullahoma High in Tullahoma, Tennesee, in 1959, Bud is the sixth of nine children. Following his graduation from Tennessee Tech in 1963, he entered the U.S. Marine Corps and attended flight school at Pensacola, Florida and then New River Air Facility in Jacksonville, North Carolina, to prepare for combat aviation. From February, 1966, until April, 1967, Bud was decorated 32 times as he flew 640 combat missions as a Huey helicopter pilot at Marble Mountain Air Facility near Danang, Vietnam.
Marble Mountain: A Vietnam Memoir became the title of Bud's second book, a coming-of-age account about his life as a young Tennessean thrown into war. Written with honesty and appropriate humor, the book takes the reader through the real day-to-day experiences as Bud and his comrades-in-arms rescue hundreds of young servicemen who have become injured in battle. A defining moment in this saga led to Bud's appearance on the NBC Today Show with Kathy Lee Gifford and Hoda Kotb; featured from thousands of entries in a series called "Everyone Has a Story," Bud's account of a seriously injured young Marine (missing a leg, an arm, an ear and an eye) who sent a message to the pilot, "Thanks for the ride," was a television highlight of Veteran's Day, 2008.
Marble Mountain is not a memoir that celebrates the heroism of the author. It is a picture of the good, the bad and the ugly of war. It reveals that necessity for men to find humor in anything and everything they can in order to face the horrors and absurdity that control their lives.
Columbia area residents will also relish Bud's family memoir, Bluestocking, with intense interest as he describes his mother's rearing of nine children following the disappearance of her abusive husband. Bud's heartwarming description of how his family worked together to give every child a promising road to success is not to be missed.
Bud became an investment broker and later partner in Columbus, Mississippi, Clarksville and Memphis, Tennessee, Pensacola, Florida, and Columbus and Cleveland, Ohio. He was named Tennessee's Outstanding Young Man for service to his community, state and country. He also received the Community Involvement Award at the J.C. Bradford & Co. Leadership Convention in 1994, and served as Chairman of the committee to commission a billion dollar warship, the USS Mitscher when working in Pensacola, Florida.
Bud is now retired in Naples, Florida, after having served 34 years in the securities industry. With their Coton de Tulear, Boo, who is trained as a PAWS therapy dog to work with hospice patients, Lee and Bud keep a busy travel schedule as Bud speaks to audiences about his experiences and donates a portion of the sale of Marble Mountain to the Wounded Warrior Project.
Bud Willis has spent a life of service to his country and his family. This latest literary arts award is only fitting for an author who brings home from the diary he kept on Marble Mountain how wartime service changes the lives of those who serve.
- Sue Freeman Culverhouse
This story was posted on 2012-09-30 11:18:28
Printable:
this page is now automatically formatted for printing.
Have comments or corrections for this story?
Use our
contact form
and let us know.