Kentucky Color: Mockingbird is Cock of the Walk
The next previous Kentucky Color: Billy Joe Fudge, Kentucky Color: Sweet Gum Balls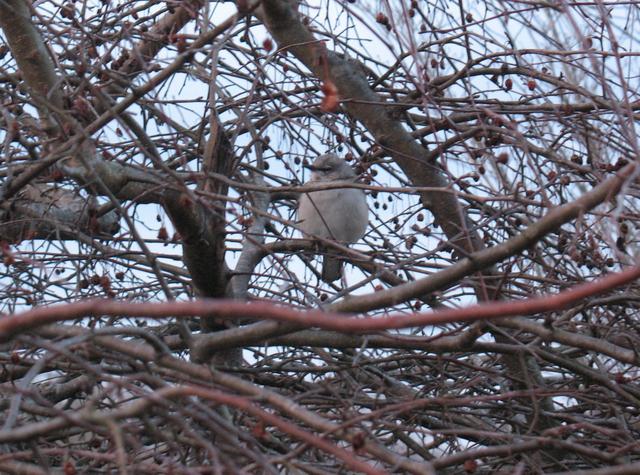 By Billy Joe Fudge
This Northern Mockingbird is indeed the Cock of the Walk. He has guarded his stash of Crabapples from ruffian Bluejays and marauding flocks of starlings all winter. From the highest perch on top of my unused fireplace chimney he has launched noisy dive bomber attacks upon all those intending to mooch from his fruit pantry.
Billy Joe Fudge
This story was posted on 2010-03-02 01:09:30
Printable:
this page is now automatically formatted for printing.
Have comments or corrections for this story?
Use our
contact form
and let us know.