Mother's Day tributes for May 10, 2009
on ColumbiaMagazine.com
---
Happy Mothers' Day: 1st Mother's Day without Mom, Janice Corbin:

'She was not only my Mom, but my bets friend,' Rita Neat says'

This my first Mother's Day without my mom, Janice Corbin.

It was such a hard day for me as I went to the cemetery to take flowers to my mom. I went to her house and picked one of every kind that was blooming and took to her.

She had so lovingly planted all of them. As I sat there, I thought how blessed I was to have her as my mom.She was not only my mom but my best frriend. I love her and miss her so much. I was always told you would never know how much you love your child until you have your own. How true that is.

There is no greater gift than that of the love of a mother for her child. God has richly blessed my life and I am so thankful to have had the time I did with my mom. If you haven't taken the time to tell your mom how much she means to you and how much you love her, take the time and do it now.

You will never regret it. Happy Mother's Day to all mothers. God bless you!

s/Rita Neat
---
---
Happy Mothers' Day: Gayle Garrison, Glenna Mitchum:

Happy Mother's Day to my mom, Gayle Garrison and my Mother-in-Law Glenna Mae (Sandy) Mitchum.

s/Amy Mitchum
---
A grateful Mother's Day tribute to Queen of Mothers, Lady Katherine!


To Katherine Lepiarczy
Everyone's Mother should be honored especially for Mother's Day. My Mother, Mrs. Gerhard Lepiarczyk, whom I endearingly call Lady Katherine, deserves to be treated like a Queen on Mother's Day. My Mother is precious to me. Lady Katherine has often reminded me to give roses while people are living. Throughout my life I have always known how richly blessed I am to be a Gift from God presented to my Mother. So, Mother, this tribute rose is for you!
My Mother is a native of Adair County and has lived in Jefferson County for most of her life. Lady Katherine was born and grew up in the Concord community near Garlin. Katherine Louise Grider Lepiarczyk is the Queen of the Kentucky Lepiarczyk family. After living in Jefferson County for many years, people in Louisville yet ask Mother where she is from. In her enchanting Adair County accent, she proclaims, "I am from Adair County; and I'm proud of it"! Mother Dearest, I am proud of you. I hope and pray you enjoy many more happy Mother's Days because you are the Queen of Mothers for me, Karen, and David.
"You were Daddy's Garlin Darlin' from way back when; now you're the Mother of three of Papa Daniel and Mother Grider's nine grandchildren"...
I Love You, Mom; and Happy Mother's Day 2009! May God bless our Lepiarczyk family always.
Your devoted son, with love always,
s/Erwin Heinrich Lepiarczyk II
---
---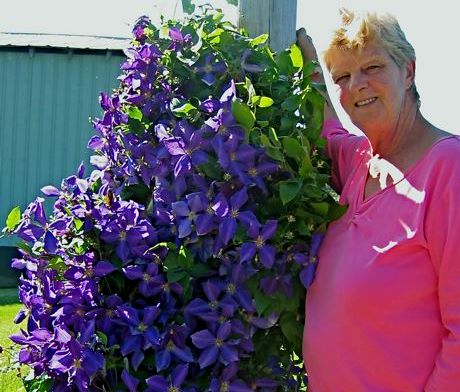 Happy Mother's Day, To a Mother Like No Other
Happy Mother's Day, Patsy Wilson:

For a Mother Like No Other: Patsy Wilson

Happy Mother's day to our Mom, Patsy Wilson, who has alway given her best to everyone in the family. We love and appreciate all that you do, no one else can match all that you have done and given. Our hearts wrap around yours with love and gratitude. Please remember to take it easy and relax- you find it too easy for you to do too much. Enjoy each day to the fullest. Do what is best for you, for you deserve that, and so much more.Love always,
Bruce, Tami, Chris, Jill, Simon and Gracie
SPONSORED
---
---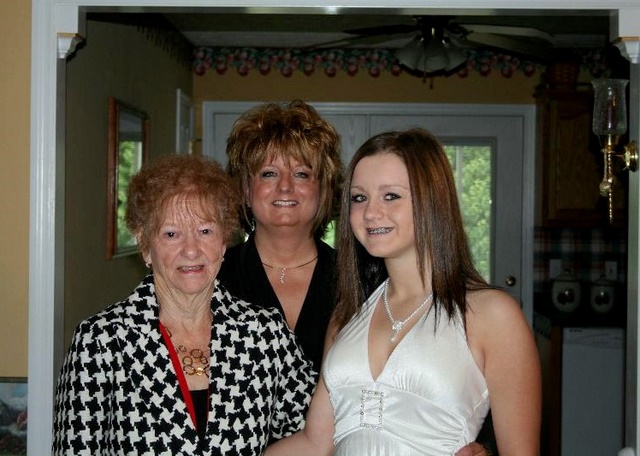 Happy Mother's Day, To Beth VanArsdale and Millie Rooney
Happy Mother's Day Beth VanArsdale and Millie Rooney:

Happy Mother's Day to my mom, Beth VanArsdale, and my grandma, Millie Rooney!
Love,
Heather

SPONSORED
---
Happy Mother's Day to Debby Symmes

This is a message to Debbie Symmes for Mother's Day. She is a great Mother, Wife, Partner and Friend. Deb is the hardest worker I've ever known. She works her hardest at making sure our family strides together and loves together. After 21 years of marriage I'm still amazed at how much effort she puts into our family to keep us strong. We all love you Debbie, Happy Mother's Day with many more to come.

With all our love,

Jim, Danielle, Richie and Katrina
---
---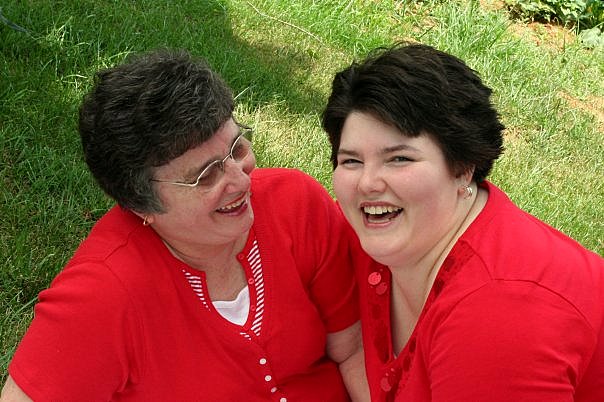 Happy Mother's Day, Jean Baker
Happy Mother's Day, Jean Baker:

My Mom, Jean Baker, is one of the most caring people, devoted Mom, devoted Wife, devoted Christian you will ever meet. When I was little I remember she would make mashed potatoes every night. if that is what we wanted, she would read just one more bedtime story because we just couldn't go to bed without it, even though she was tired from the day.

If there was something we needed she saw that we had it even if that meant that she went without (that goes for my Dad too). When I say "we" I mean me and my two brothers Bryan Baker and Roger Baker.

She gave up more things for us then she should have at times, but that shows you what kind of Mom she is. I want to honor her on this Mother's Day and every day for being the kind of person I can only hope to become some day.

I love you Mom, you are my rock, you are my friend, and thank you for everything!

s/Cheryl Karnes

---
SPONSORED
---
2009 Mother's Day Tributes
Happy Birthday to Berniece Crawhorn, and daughter and daughters in law
I would like to wish my wonderful wife, Berniece Crawhorn, my daughter Denise and my Daughter-in-laws Becky Angie Kelly And Jennifera wonderful Mothers day.

Love, your Husband, Father, and Father-in-law,
Charlie Crawhorn!
---
Happy Birthday to Patricia Burton
i would like to say happy Mothers day to my momma, Patrica Burton. I love you, Mom!

s/Savannah Burton
---
---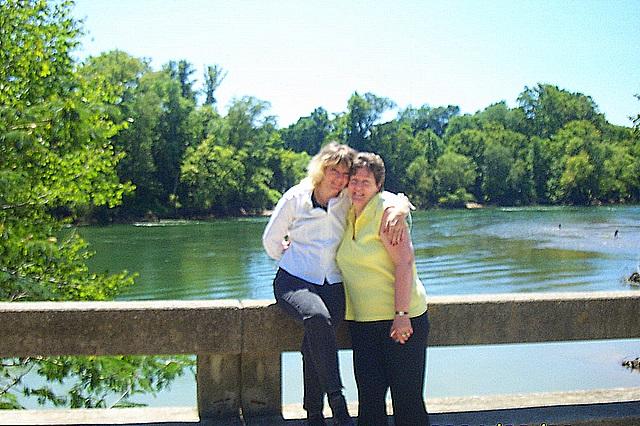 Happy Mother's Day, Mom, from Judy Grant
"Happy Mother's Day, Mom. To the greatest woman in the world, who gave up her whole life to be a great mother to me and my family. She is more precious than any diamond! We love her so much!"

s/Judy Grant
SPONSORED
---
---
To My Wonderful Mom, Sue Bault

I would like to say Happy Mothers Day to My Wonderful Mom, Sue Bault.. She is such a wonderful Mother. I don't know what I would have done without her. A Mother will stand by your side when no-one else will. I can say that My Mom has always been a Rock for me to lean on. I Love You Mom Very Much and Thank you so much for all that you have done for meLove Always,
Ang (Angela Bault)
---
---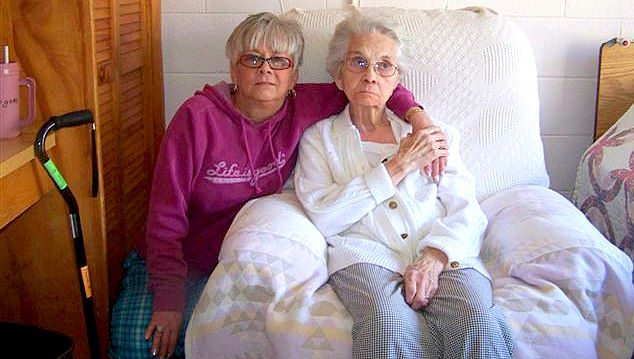 Happy Mother's Day, Pauline Rogers
I would like to honor my mother, Pauline Rogers, on this Mother's Day, She has always been there for not only me, but for all her children and grandchildren and anyone else who needed her. She has always been the rock of our family and I love her and admire her so much. She is now in Summit Manor Nursing Home with Alzheimer's and she has trouble remembering things, but I hope she remembers how much I love her and appreciate her for all that she has done for me. -DIANE BENNINGFIELD
SPONSORED
---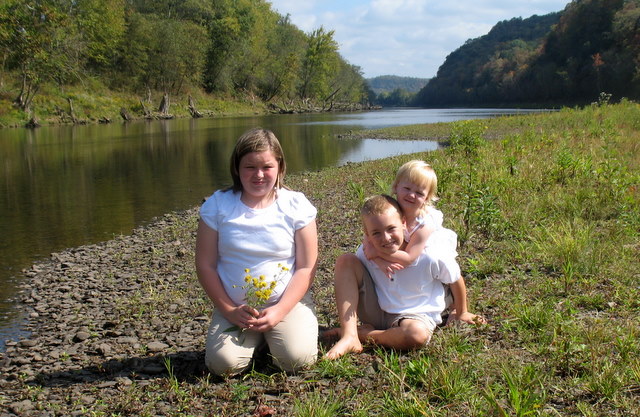 Happy Mother's Day, Deloris Mann
Mackenzie and Logan Long and Holli Jones of Jamestown, KY, would like to wish their Nanny, Deloris Man, a Happy Mother's Day. They love her very, very much! The photo was taken by Jennifer Jones on the bank of the Cumberland River in Russell County, KY. -JENNIFER JONES
SPONSORED
---
---
Happy Mother's Day: In Memory of Ruby Roberts:

In Memory of my mom Ruby Roberts: Even though you are gone you stay in our heart and mind always. Each passing day i think of you and all the good things you did for me through out my life, without you my life would not have been worth living. I know there will always be apart of you that lives inside of me. I am so proud to call you my mother . Missing u so much! Happy Mother's Day! Love you

-From your childeren: Donna, Melissa, Shelia, Bubby and Jennifer
---
Happy Mother's Day, Martie Corbin:

I would like to say Happy Mother's Day to Martie Corbin! Mom, I love you ver much

-Amanda England
---
Happy Birthday to Julia Darnell
I would like to say Happy Mother's Day to the Most Wonderful Mother in the World, Julia Darnell. There are not enough words in the world to express how Thankful and how Bless I am to have such an Amazing Mother. We often don't take the time to cherish those little moments with our Mother or often take her for granted and I just want my Mother to know that she is truly Loved and I want to Thank her for everything she has done for our whole family. Not only is she my Mother but she is my best friend and one that I know that I can depend, on whatever the situation maybe. Thank You Mom for being so Wonderful and Making me the person I am today.

Happy Mother's Day to A Wonderful Mother, Nana, Wife and Mother-in-Law.

We Love You

s/Ashley Neat
---
Happy Mother's Day, Edna Curry:

We would like to wish Edna Curry a very Happy Mother's Day! Thanks for all you do for us. Thanks for being the best MeMe, too! You are a very special lady and we love you!

Bryan, Alma, Will, and Luke Rich
---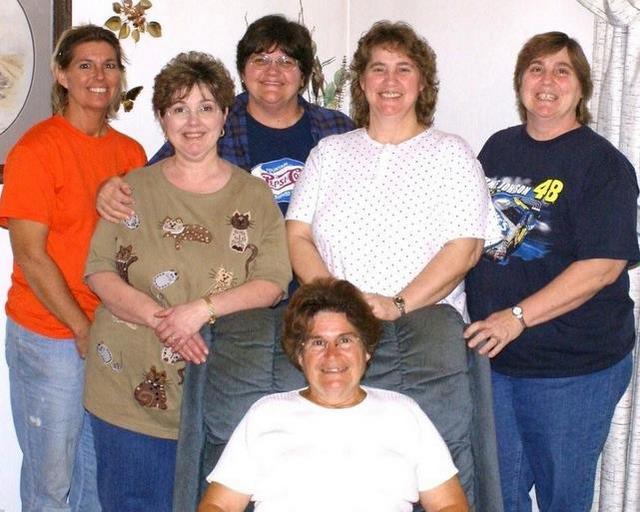 Happy Mother's Day, Josephine Wilson
Happy Mothers Day to the very best mother you could, have from her five daughters. Above, Mom (Josephine Wilson) and, in front from left, Teresa Luttrell, Linda Floyd, Frances Salyers, Nancy Luttrell, Jewell Lee.
SPONSORED
---
To My Mom, Linda Grigsby, via ColumbiaMagazine.com
Happy Mother's Day to the BEST mom in the world! You are a great person and deserve the best.
I love you very much!
Love your, daughter,
s/Heather Shepard
---
Happy Mother's Day, Wilma Firkins
To My Mother, Wilma Firkins via ColumbiaMagazine.com

I hope you have a great Mother's Day 2009. You deserve it. You have always been there when I needed you, and you were there when I didn't think I needed you, but I was wrong. You will never know just how much I love you and respect you. Happy Mother's Day

Love you,,
s/Sandy Coffey
---
To Inez Roden

Happy Mothers day, Mom. I feel blessed to have a wonderful Mom like you.

You are one in a million, but to me your the best Mom anyone could ever wish for.Thank you for all your love and for being my best friend as well as best Mom.

s/Alice Wheeler
---
Happy Mother's Day, Berniece Crawhorn
Happy Mother's Day to our wonderful Mother, Berniece Crawhorn! You are a wonderful mother. Thanks for all you do. Also Happy Birthday!
s/Denise Richards
From all your children: Artie, Bubby, Tim, Denise, and Kevin!
PS: Hope you feel better soon.
---
Happy Mother's Day: Darlene Burke, Bessie Harmon, and Dolores Parson.

I would like to wish my wonderful mother Darlene Burke a Happy Mothers Day and my wonderful loving and caring grandmas Bessie Harmon and Dolores Parson.The three of them are wonderful loving and caring Christian women that me and my kids look up to.

-April Greer
---
We'll be posting them in this column, to be accessed from the Today Feature (jump page until May 10, 2009, and from the front page then, all this week, as received.

Text tributes are free, and we'll post as many as possible as received, giving priority to those from (or about mothers from) Adair, Casey, Cumberland, Green, Metcalfe, Russell, and Taylor Counties in Kentucky . Those who wish may add a photo, but there is a charge, 7.95, for that. Use any Contact/Submit button to send your tribute.
This story was posted on 2009-05-03 10:24:33
Printable:
this page is now automatically formatted for printing.
Have comments or corrections for this story?
Use our
contact form
and let us know.
To sponsor news and features on ColumbiaMagazine, please use our
contact form
.