Today, Monday, April 27, 2009: Welcome, Tom Case
---
Read the Columbia, KY magazine like a Daily Newspaper
To read Columbia Magazine.com as a Daily Newspaper for today, Monday, April 27, 2009, with all the stories on the front page, and flip through photogrpahs,
Click Here
Click on CM's Sunday Paper, for the huge ColumbiaMagazine.com Sunday Edition for April 27, 2009 which includes a large number of articles: A Epicurean Kentuckian review by Cindy Meyer of Jim's Grill Hamburger on Texas Toast, a Tom Chaney Sharyn McCrumb review, a new Chuck Hinman autobiographical story, another humorous column by Carol Perkins, the birthdays for April 26, 2009, the events, and, the funnest feature of all, a flip through slide show for all the wonderful photos publised in the CM Sunday Paper If a reader wants to see the edition for any specific day, such as for one year ago (2008-04-26) the numbers can be entered and the archived edition for April 26, 2008 will appear. The search works other dates, as well. We hope he new feature will make browsing past issues much easier. Comments are welcome. -CM

---
Spotlighting, in brief, today's events for Day 117 of 2009. 248 Days remaining in year:
08:00amCT: Adair Co. Public Library Bookmobile is in the Cane Valley, KY area Today.
Printable April 2009 ACPL Bookmobile Schedule
04:00pmCT: Deadline to register for seat caning class at AC Extension Office, 409 Fairgrounds ST, Columbia, KY
06:00pmCT: Cub Scout Pack 888 meets at Columbia UMC, 202 Burkesville ST, Columbia, KY
06:00pmCT: Welcome new band Director Tom Case, new director of bands in Adair County, Tom Case. Adair County Middle School gym, 322 General John Adair Drive, Columbia, KY. Doyle Lloyd encourages a big community turnout.
07:00pmCT: ACHS Chorus spring concert, in the Henry Auditorium on the Lindsey Campus. Admission is free.
For events in detail, future events in 2009, Click here


Court:
Monday, April 27, 2009No (0) Cases in Adair Circuit Court (Judge James Weddle). Fifty-seven (57) cases in District Court (Judge Michael Loy).
Click Here
to check Adair Court schedule at the Kentucky Court of Justice Website. To visit Adair Circuit Clerk site,
Click Here
Celebrations
At 7:49amCT, there is one big event in
Celebrations
To submit your Celebration, use any
Contact/Submit Button
Add a photo, with a personal message (message on Archives Photo only) for suggested $7.95.
Honor system:
Send payment to ColumbiaMagazine.com, PO Box 906, Columbia, KY 42728.
Epicurean Kentuckian>Asparagus and tomatoes for roasting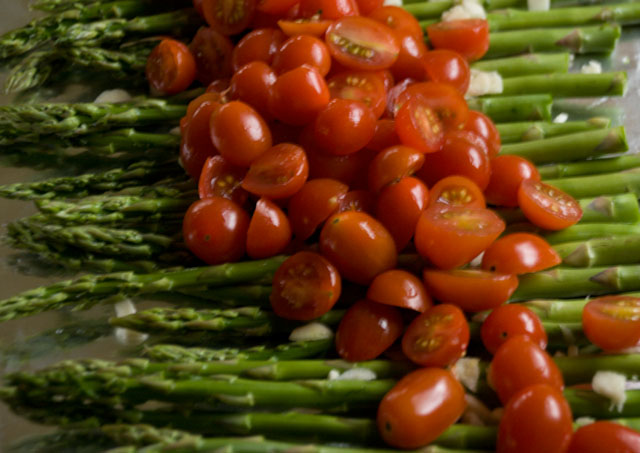 Photo from April 26, 2008, by Pen.More details
---
What's Cooking in Adair County, KY
Click restaurant names for hours, directions, and prices.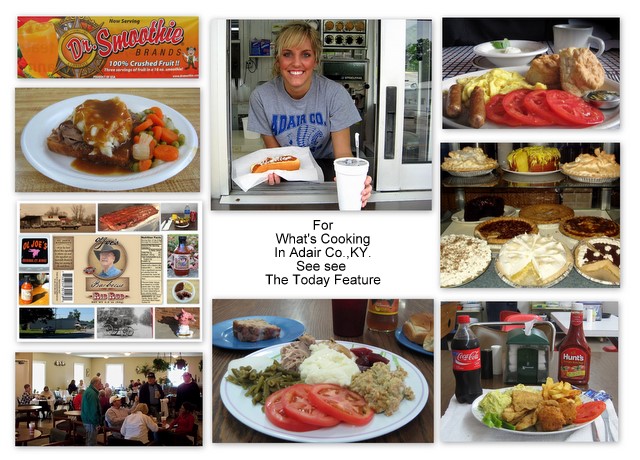 There's always good food in Adair Co., KY
Betty's OK Country Cooking
FOR MONDAY, APRIL 27, 2009!
CATFISH. MEATLOAF. BEEF LIVER and Onions. Mashed Potatoes. Green Beans. Apple Sticks. Corn. Baby Carrots. Turnip Greens. Harvard Beets. Pinto Beans. Rolls/Cornbread. On the buffet cold bar. Coleslaw. Peaches. Pears. Cottage Cheese. Pepper Relish. Sweet Onion.
TODAY'S SPECIAL DESSERTS: Sugar Free Chocolate Pie. Plus our really big regular list of favorite cakes and desserts.
BREAKFAST: Served anytime. Betty's serves breakfast the way you like it, from a complete big menu, including grits, and many items you don't get anywhere else. Folks rave about our Western Omelet, link sausage, and pancakes.


Bob's Country Kitchen & General Store, KY 206, Vester, KY
BREAKFAST ANYTIME: Served anytime!
MONDAY, APRIL 27, 2009!
SALISBURY STEAK with Brown Gravy. Mashed Potatoes. Green Beans. Coleslaw. Sliced Red Ripe Tomatoes. Sweet White Onions. Hot fresh Dinner Rolls. Just $5.29 for Meat plus some of each or all.
OUR COOKIE FACTORY IS HERE: Fresh baked in the Magic Bob's Cookie Oven, 69 cents each/or 3/$2.00; Pig-out special, $7.99 for a dozen.
DESSERTS: Pecan Pie. It's rich and it's good. Cocanut Pie, Butterscotch Pie. Banana Creme Pie.
DELIVERY: Yes, Bob's delivers. $25 minimum. Some limits. Call (270) 384-6774.GAS UP and DIESEL UP while we fix your carry out!NOW OPEN UNTIL 7:00pmCT each evening.


The Dairy Dip
Columbia's most established eatery, at 114 Jamestown ST, Columbia, KY.
REMEMBER, WE DELIVER for orders of $15 or more. (270) 384-4644.
MONDAY, APRIL 27, 2009!
We are staying busy, busy. Looks to be a beautiful weekend. Watch for the beautiful colorful umbrellas and stop in and sit a spell with us. You'll be oh so glad that ya did!!!!!Remember we are up and running 7 days a week now. Our evening hours will continue to extend as weather permits.PATRICIA WILLIS, proprietor
CALL AHEAD for special or expedited orders, (270) 384-4644.
SUMMER HOURS: We are now open from 10:30am to 7:00pmCT, Seven Days a Week!



El Triunfo #2
605 Fairgrounds ST. Columbia, KY. (270) 384-9834, in the former location of Donut Express. Open 7:00amCT-11:00pmCT, 7 days a week. Veronica Fernando, manager.


El Triunfo #2 offers real Mexican Food.

SPECIALS, MONDAY, APRIL 27, 2009


BREAKFAST: Enjoy a full Mexican breakfast, with Eggs scrambled with Chorizo, Avocado sauce, Mexican Cheese, Flour Tortilla, Just $2.50
LUNCH:
FISH + Mexican RIce served with a fresh cut Garden Salad. All for just $4.99
SNACKS: We'll make Chile Rellenos to order, anytime
BAKERY: Our bakery case is full today, with plenty to choose from, including conchasGET YOUR FREE Spanish Language for Kentucky newspaper here, while supplies last. LA VOZ
FINALLY, please pray for our good friend, Maria Zuniga, who was in a bad car accident on US 127 in Russell County. She needs financial assistance now, for medicine and for a special wheelchair needed during her recovery. If you would like to help, Contact us at El Triunfo #2 or call (270) 384-9834

SIMPLE. AUTHENTIC. DELICIOUS. GREAT FOOD CHEAP! at El Triunfo #2. We're the Real Mexican place for adventurous eaters, but we can tame them to the level of fire you want. We're the place which has habanero sauce and fresh hot peppers we know how to use for real taste. Great Mexican breakfasts, lunches, dinners, and afternoon and late night snacks. Mexican groceries, spices, snack food, and fruit drinks. Stop in today for a little bit of authentic Mexico, right here in Adair County. El Triunfo #2, 605 Fairgrounds Street. Columbia, KY. 42728. Open 7am-10:30pmCT, 7 days a week. Phone (270) 394-9834. -VERONICA FERNANDO, Manager.



Mulligan's at The Pines at Lindsey Wilson
275 Country Club RD, Columbia, KY. (270) 384-3613. Mike Hamlett, Manager.
Newly renovated 70-seat dining room with beautiful views all around is now Open to the Public. Non-Smoking Facility
MULLIGAN'S GRILL IS OPEN ALL DAY: Every Day, including Fridays and Saturdays. Order from the Open Grill. Hamburgers, Hotdogs, Chili Dogs, Chicken Strips, BLT, Grilled Cheese, Nachoes, Chicken, Chicken Salad on Croissants, along with French Fries, Onion Rings, Tater Tots and Cheese Sticks. Freshly brewed coffee and cold drinks.
MONDAY, APRIL 27, 2009!


SLICED BEEF/GRAVY
BBQ CHICKEN SANDWICH
Mashed potatoes/gravy
Green beans
Corn
SOUP of the Day-Chili
Hot rolls
SALAD BAR
DESSERTS

VISIT OUR BUFFET Monday-Friday, 11:00am to 1:00pmCT: Soup Salad Bar, just $4.25. Full Meal Deal, all you care to eat, including full Buffet with Wonderful Garden Fresh Salad Bar, Soup of the Day + Dessert Bar, Just $6.25!!!!
THE PINEWOOD GOLF COURSE CLUBHOUSE WITH ITS 70-SEAT DINING ROOM, now open to the public seven days a week from sunrise to twilight with an open grill, and now featuring a full lunch buffet served from 11:00am to 1:00pmCT Monday through Friday. Pinewood Golf Course 2009 Special Events Printable Calendar



Ol' Joe Barbee's B&B QUE
Dining Room Non-Smoking Facility; Smoking permitted in Picnic Area
OL' JOE's B&B QUE, 824 Campbellsville Rd, Columbia, KY IS OPEN NEXT on Friday & Saturday, May 1 & 2, 2009.
With the Best Ribs in America. Barbecued Chicken. Kentucky Wings. Pulled Pork Sandwiches. Loaded Potatoes. Wickedly Delicious Desserts
Call today, also, to order Ol' Joe's Sauce (270) 384-2360, MENU


QUICK STOP
Next to Downey's Gun Pawn and Downey's ATV's and Motorcycles. 702 Campbellsville Road, Columbia, KY. Phone (270) 384-9833. Hours: Mon-Friday, 4:00am to 2:00pmCT. Sat. 4:00am to 12noonCT.
BREAKFAST: Cooked to order. Pick up breakfast sandwiches quick at Quick Stop.
MONDAY, APRIL 27, 2009!
You have a really GREAT SPECIAL TODAY,

HOMEMADE CHICKEN SALAD SANDWICH + CHIPSAll for a Low, Low Price of Just $3.99

Call ahead for large carryouts; we'll try to have it ready when you get to the Quick Stop: (270) 384-9833



Rerun's Holmes Bend General Store
BREAKFAST: Cooked to order. Served anytime.
MONDAY, APRIL 27, 2009!
CHUCKWAGON STEAK on plate or as Deluxed Sandwich + Seasoned Fries or French Fries + Fountain Drink Just $5.99
MAYFIELD'S ICE CREAM is the best. DESSERTS:Rerun's is the Chocolate Capitol of Green River Lake. Enjoy Rerun's HUGE Chewy, Chocolaty BROWNIES, only 50 cents each. Fried Apple Pies, a Rerun & Lindy Special. Great take-home treats.
The MINIATURE GOLF COURSE IS OPEN!


Adair County School District menus April 6-May 1, 2009-
Non-Smoking Facility
MONDAY, APRIL 27, 2009:
BREAKFAST: WHOLE GRAIN MUFFIN. Juice/Fruit. Choice of Low Fat Milk. Cereal choices and toast offered daily at breakfast. LUNCH: HAM or SAUSAGE. Biscuit. Gravy. Hashbrowns. Baked Apples. Choice of Low Fat Milk. Salads available daily. Fruit and/or juice offered daily with lunch
TELL THE WORLD WHAT YOU'VE GOT COOKING WITH LOW COST, PAID ADVERTISING: To advertise your restaurant, or fundraising meal or your special one time event in "What's Cooking in Adair County," use any Contact/Submit button to email us at ColumbiaMagazine.com.
Special Advertising
Trinity UMC Youth Revival starts Thursday, April 30, 2009Trinity Youth Revival will be held at 6:30pmCT each evening, Thursday, April 30, Friday, May 1, and Saturday, May 2, 2009, at Trinity UMC, 2418 Campbellsville Rd, Columbia, KY. Worship by Steadfast. The speaker will be Eric Gilbert. Testimonies will be given by Ricardo Hughes, Josh Withers, and Sarah Irvin-Gardner.
SPONSORED
Big event at
MARY ANNE'S HALLMARK
in Green River Plaza, Campbellsville, KY. Coming: Webkinz Extravangza Friday-Sunday, May 1-3 2009.
Ja Ci's Boutique
Ja Ci's has new shipment of handbags & wallets. Plus ED HARDY Inspired Tees
Shoe Prices reduced at Best Buy Clothes and More. Visit today.
Order online
Do your shopping from home, with
Wal-Mart Site-to-Store
(SM).
Support our Citizens in Service
Reminder: Send mail from home to Adair Countians who are deployed to war zones in Iraq and Afghanistan.
How to mail to servicemen and list of addresses
Scroll to end of article for Today's Picture Album. More added throughout the day. Also, NEW: Photos added within Today. Check throughout the day for updates.Click here
to read yesterday's "Today" feature.
A note: You can keep going back, a day at a time, each time an older "Yesterday's" page is accessed.
Great Backyard Bird Count: The Count is Over. We won! Columbia #1 in KY!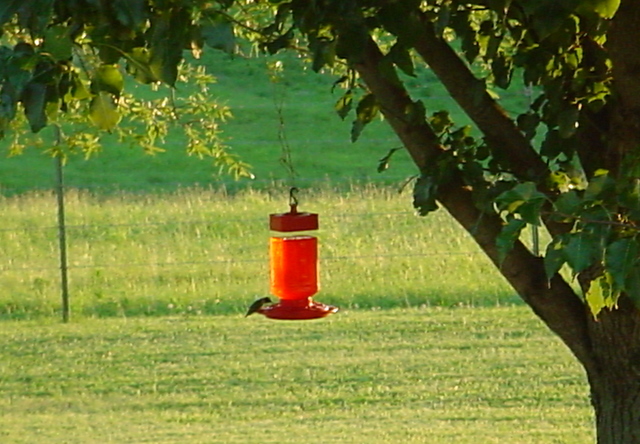 Birds of KY: Territorial hummingbirds. CM August 8, 2008 File Photo by Kathy Keith More details
To check full rankings of checklists in Kentucky Click Here
NEEDED for Birds of Kentucky: Bluebirds, stories on attracting bluebirds. Also, CM Birds of Kentucky needs local mourning dove pictures, photograph of the Arnold's Landing osprey, egrets at recognizable Green River Lake Site.
Lindsey Wilson Arts & Lectures Spring 2009 Schedule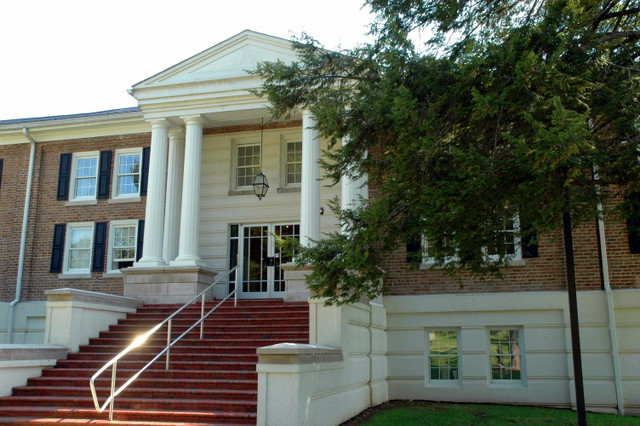 W.W. Slider Humanities Center, Lindsey Wilson College, Columbia, KY.
Celebrations: CM Birthdays, anniversaries
Columbia group at Flickr Preview local photographs by the best

Duo-County High speed Internet
Kentucky Flag Status:
Information, status of flags at state office buildings.
Kentucky State Symbols
Required study for Johnny Vaughn Adair County assimilation seminars for incomers
Library: Adair County Public Library online. Phone (270) 384-2472
Libraries near Adair County, links:

Library: Casey County Public Library online
Library: Cumberland County Public Library online
Library: Green County Public Library online
Library: Metcalfe County Public Library online
Library: Russell County Public Library online
Library: Taylor County Public Library online

---

Salon.com breaking news, opinion, entertainment. Online magazine with news you'll see up to four weeks before you see it anywhere else.
Stock market, financial news Link to Market Watch from DowJones



2005-04-26 - Columbia, KY - Photo Linda Waggener. Mountain Laurel time in Adair County, like this file photo from May 20, 2005, of the beautiful plant on Corbin's Bend Road, is not far away. A check April 26, 2009, showed the some of the wild shrubs already have leaf buds.More details



Traveler's Guide to Southern Kentucky.A collection of great ColumbiaMagazine.com Scenic Adair County photos from 10,500 CM articles ago.
TV Listings Link to Tv Guide
This story was posted on 2009-04-27 07:41:48
Printable:
this page is now automatically formatted for printing.
Have comments or corrections for this story?
Use our
contact form
and let us know.
To sponsor news and features on ColumbiaMagazine, please use our
contact form
.
Adair County High School prom night 2009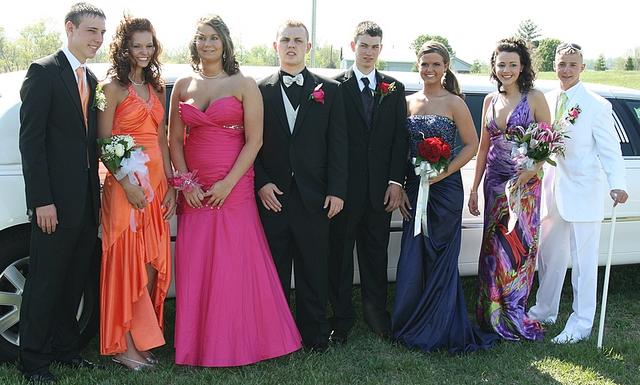 2009-04-27 - Columbia, KY - Photo By Dr. Gary Lane.
THIS PROM NIGHT 2009 PHOTO includes, from left, Corey Stone, Chanley Otterson, McKenzie Martin, Daniel Humphress, Nick Humphress, Heather Powell, Sarah Thompson and Jordan Dean. Photo by Dr. Gary Lane.
Read More... | Comments? | Click here to share, print, or bookmark this photo.


Scenic Adair County, KY: Lazy day fishing on Sulphur Creek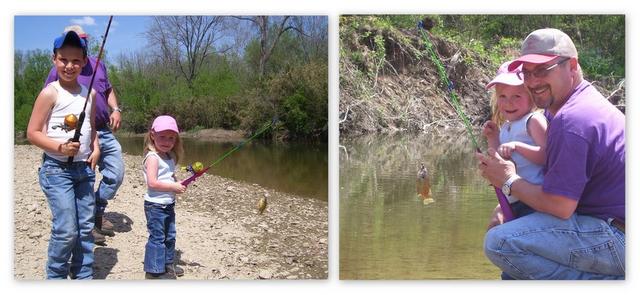 2009-04-27 - L. Hancock Road, Vester Community, Adair Co., KY - Photo by Gale Cowan. ADAIR COUNTY, KY and THE LIVING IS EASY: Beth Ann, Brady and Jamie Cowan had a successful fishing trip on a beautiful Sunday afternoon, April 27, 2009, at Sulphur Creek on the L. Hancock Road, Columbia, KY in the Vester Community of Adair County.
Read More... | Comments? | Click here to share, print, or bookmark this photo.