Today, Sat. Mar. 15, 2008: ACHS Bake, Yard Sales 7:30amCT
Scroll to end of Today! for featured photos.EVENTS:
Spotlighting, in brief, today's events for Day 75 of 2008 (Leap Year - 291- days remaining).
7:30am to 2:00pmCT: ACHS Seniors Yard Sale, Academic Bake Sale
Re-scheduled from March 8, 2008
11:00am-1:00pmCT/noon-2:00pmET: St. Baldrick's fundraiser at Campbellsville
12noonCT/1:00pmET to 2:00pmCT/3:00pmET : Reception for Artist Ed Taylor at Gosser Fine Arts
5:30/7:30pmCT/6:30-8:30pmET: Journey to Easter tours at Campbellsville Baptist Church
Postponed: CWC Easter egg hunt postponed until March 22, 2008
For events in detail and to scan future events into 2009, Click hereADVERTISING
Advertising: Food, What's Cooking in Adair Co.
BOB'S COUNTY KITCHEN & GENERAL STORE,
5097 Liberty Rd, Columbia, KY, Vester Community, Phone (270) 384-6774.
Today, Saturday, March 15, 2008, open 5:00am to 8:00pm
Today's Hot Bar: Tender Salisbury Steak smothered in brown gravy. Sides for a tasty, colorful plate with generous portions: Mashed Potatoes, Glazed Carrots, and Green Beans. The Cornbread today: Hoecakes To see the complete MENU. Breakfast anytime. Call ahead for carry outs, pie orders, or to expedite your service. 40 cent bottomless cup of coffee any time.(270) 384-6774.
DAIRY DIP of COLUMBIA,
114 Jamestown St., Columbia, KY 42728. Saturday, March 15, 2008
Special Today: Our famous Barbecue Sandwich, French Fries or Tater Tots, and Reg. Drink, $4.89 Historic, first soft serve in Adair County, ice cream store. Plus great meals served fast, served hot. Check complete MENU. Phone (270) 384-4644 for carry outs or to expedite your order.
Advertising: Auction calendar
Advertising: Entertainment, sales, services
Ja Ci's Boutique is open today with discount prices on women's clothes, jewelry, and handbags. Julie Campbell, owner. Ja Ci's Boutique, 703 Campbellsville RD, Suite A, Columbia, KY 42728. Phone: (270) 384-1177.
Click Here to do your shopping in the comfort of your home, with Wal-Mart Site-to-Store (SM). Order online, pick up at Columbia Wal-Mart or other Wal-Mart store.
Mitzis Special Sale! Last week of 50% off shoe sale! Mitzis, 303 Greensburg Street, Columbia, KY 42728. Phone 634-0541. Look for the bright pink door.
Columbia Music Center is open 12-6pmCT M-T-Th-Fri, and 9am-2pmCT on Saturdays. 503 Greensburg ST, Columbia, KY.
Certa-CARE Pharmacy offers guaranteed lowest prescription prices in Adair County. Guaranteed.
Columbian Theatre: Horton Hears a Who. Rated G. Nightly at 6:00pm and 8:00pmCT and Sunday at 2:00pm and 4:00pmCT only. to learn more about the historic Columbia Theatre, Click Here
To advertise here, or to alert CM to Breaking News, use any of the over 11,000 Contact/Submit Buttons on this site or call (270) 250-2730.Much more, inside (or below), including "Driver's Seat" quick links to sites of local interest, including Adair County Public Library, local, state and national news sources. Today's outstanding, stand alone (no story, just great photos, follow this feature).

Click here to read yesterday's "Today" feature.

Court:
Monday, March 15, 2008. No (0) cases in Adair Circuit Court (Judge James Weddle). Seventy-five (75) cases scheduled in Adair District Court (Judge Michael Loy). Click Here to check Adair Court schedule at the Kentucky Court of Justice Website. To visit Adair Circuit Clerk site, Click Here

Adair County Schools
See Adair County School website for school schedule.

School website was updated March 12, 2008, with new Adair County School District News items. News items are frequently added. Click Here Daily for the comprehensive Adair County Schools website. In a community with some of the world's best websites, this frequently updated one is a standout. Find your child's school for important contacts, athletics, clubs/organizations, faculty & staff listings, SBDM Council meetings, events, and links.

Adair County Schools Menu: Feb. 22 , 2007 through March 21, 2008

ACHS BAND
2007 Adair County Band website. Doyle Lloyd, webmaster. With 2007 KMEA AAA State Champions posts. A must see site; includes video, audio, old photos and pictures

Click here for Adair County Band Audio Tapes. Great gifts!

AT THE COLUMBIAN THEATER:

Now Showing
At the Columbian Theatre: Horton Hears a Who. Rated G. Nightly at 6:00pm and 8:00pmCT and Sunday at 2:00pm and 4:00pmCT only. to learn more about the historic Columbia Theatre, Click Here

Click here to read more about the historic Columbian Theatre.

This date in history:

Click Here to access facts from Wikipedia, the Free Encyclopedia including lists of events, births, deaths, holidays, and other facts about this day in history.

Today is International Day Against Police Brutality

Roads, Travel

Adair County Road Department maintenance report,Latest report: Wednesday, March 11, 2008: Watch here for next report from -LISA LEE, Office of Adair County Judge Executive Ann Melton. 270-384-4703. Adair County Judge Executive Ann Melton.

High detail Adair Co. Map: Click Here

Kentucky Highway Department, Adair County
Road Eighty Bridge closed for 167 Days today, March 14, 2008 Click Here First Story: Closed since Monday, October 1, 2007 , KY 80 Columbia-Russell Springs east of Columbia.

Kentucky Highway Department Adair County Maintenance:
Updated as received

Western Bypass from 24,000 feet, 13 minutes from Lexington, KY, photo by Doug Campbell, Columbia Pilot posted on CM on June 28, 2007.

Wolf Creek Dam
To access the Army Corps of Engineers Wolf Creek Dam website online, Click Here

Weekly Update: Latest, Dated March 5, 2008 with photo of Drilling on work platform. Water level, at 682.90 feet Click here for March 5, 2008 (latest) Wolf Creek Dam update.

2008 Kentucky Primary & Election Calendar & Candidates
Click Here for 2008 Election Calendars at the Secretary of State's website.

For complete filings at Kentucky Secretary of State Trey Grayson's office for President, US Senator US Representative, State Representative, Justice of the Supreme Court, Judge of the Court of Appeals, and District Judgeships, Click Here.

Please remember to submit events, celebrations now for January 2008 and all of 2008 ColumbiaMagazine.com calendar of Events and Celebrations and to send new and updated entries for the Directory of Churches

Driver's Seat Links:

Salon.com breaking news, opinion, entertainment. Online magazine with news you'll see up to four weeks before you see it anywhere else.
Stock market, financial news Link to Market Watch from DowJones
Traveler's Guide to Southern Kentucky. A collection of great ColumbiaMagazine.com Scenic Adair County photos from 10,500 CM articles ago.
TV Listings Link to Tv Guide


This story was posted on 2008-03-15 02:34:45


Printable:

this page is now automatically formatted for printing.

Have comments or corrections for this story?

Use our

contact form

and let us know.



To sponsor news and features on ColumbiaMagazine, please use our
contact form
.
Adair County Portraits: Buck Campbell by K.I. Riddle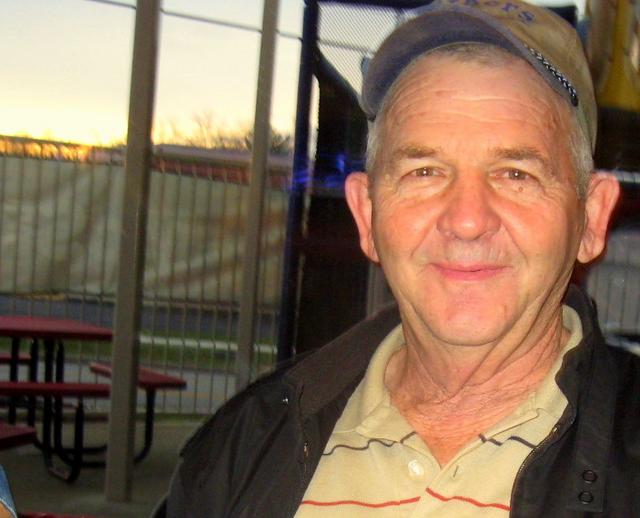 2008-03-15 - Columbia, KY - Photo By K.I. Riddle.
---
---
CM CONTRIBUTING PHOTOGRAPHER K.I. Riddle captured this interpretative portraiture of popular Columbian Buck Campbell. Mr. Riddle, who now limits his work to a select clientele, considers this work one of his best.
---
Clicking Read More accesses the "Today, Saturday, March 15, 2008" feature.
Read More... | Comments? | Click here to share, print, or bookmark this photo.